Overview
Some administrators might need to do updates to have all their cases moved from one case form to another.
Process
We can achieve this by creating a trigger automation rule in your Kayako with the criteria given in the screenshot here: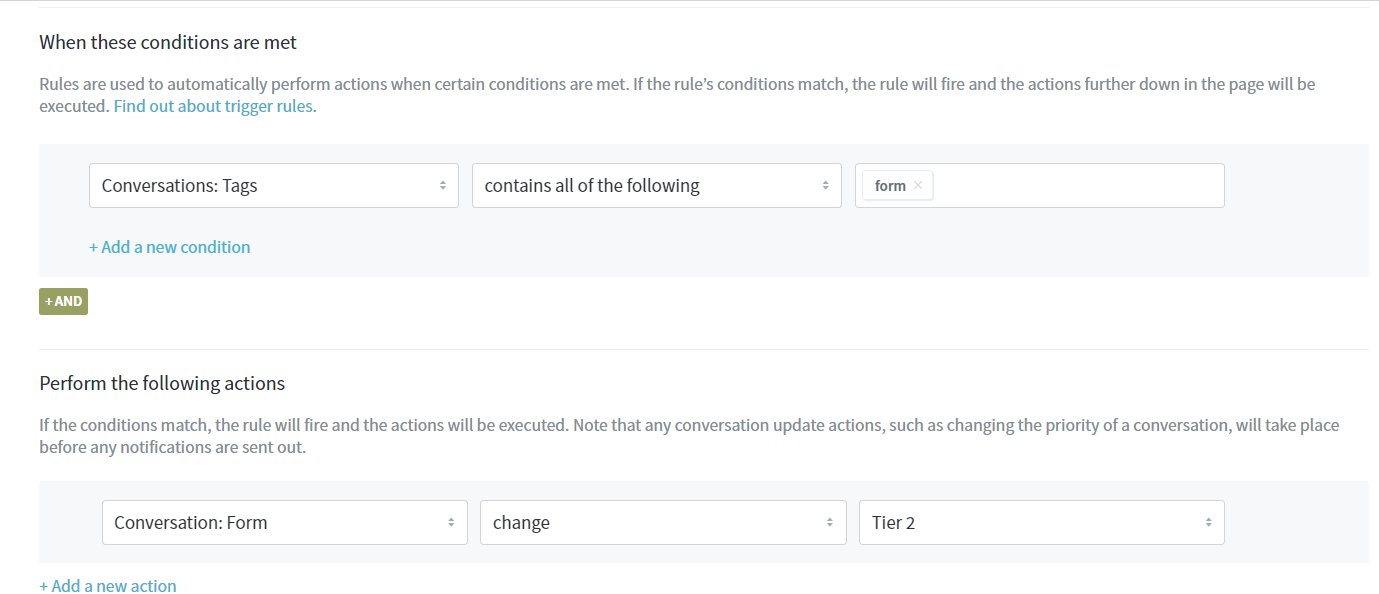 You need to select all the conversations using Mass action for which you want to change the form, and then add the tag as shown in the screenshot above.
The automation rule will change the case form in the selected conversations. Once you are done, please disable the Trigger.
Confirmation
All the conversation should be updated.