Hello again! We update Kayako almost every day. Every few weeks, we'll summarize whats new, what changed and what we fixed in the Release Notes section.
New stuff
Journeys and conversations
Over the past few months, we've been working hard to understand what customer service agents and managers need to give every customer a perfect experience. We've just launched  Journeys and Conversations within Kayako. Find out more.
An easier way to start conversations
It's now easier than ever to proactively start conversations  with your customers over email and Twitter.  Find out more.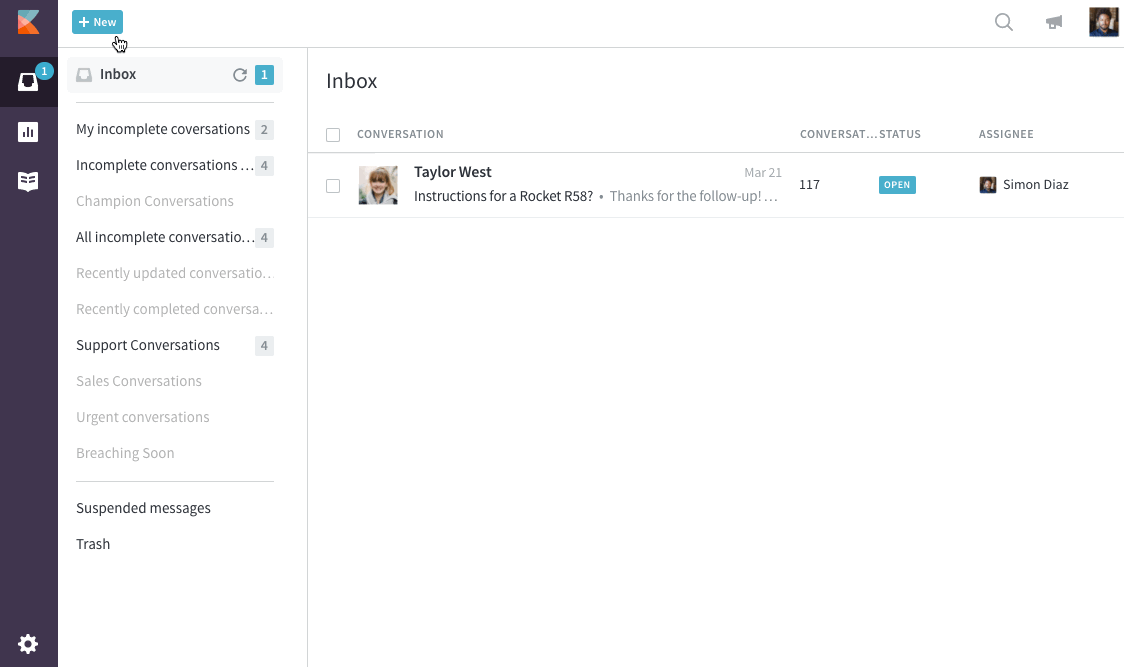 Speed through conversations with improved keyboard  shortcuts
You can now use your keyboard to navigate through conversation  views. 
Use your ⬆️ and ⬇️ keys to move between  conversations. 
Enter will open a conversation - or open a conversation in  the background with CTRL + Enter or CMD + Enter
Press the spacebar to select a conversation for bulk  editing. 
Fixes and improvements
Improvements to the reply box - some styling improvements,  abiliyt to type special characters, and improvements to the  smart send button
Organization names now appear in conversation views
Fixed an issue where agents could reply to a conversation  via channels associated with any brands
You can now update your customer's name from the sidebar on  a conversation